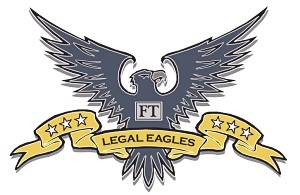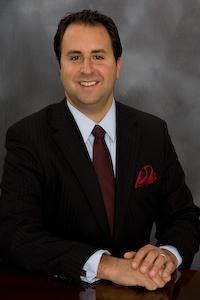 Justin M. Klein is considered one of the leading franchise and business attorneys in the United States. Chambers USA describes Justin as: "a very passionate lawyer", "very strong, savvy and efficient", "a big picture guy". He is one of only 138 lawyers from throughout the United States and 323 attorneys worldwide named to the International Who's Who of Franchise Lawyers. He is recognized as a 'Legal Eagle', one of the nation's leading franchise attorneys, by the Franchise Times, and has been designated a New Leader of the Bar, one of the top 40 lawyers under 40 years of age by the New Jersey Law Journal. He is also considered as  Super Lawyer.
Justin has helped catapult Marks & Klein, LLP into one of the leading business and franchise law firms in the United States. Justin focuses his practice in the areas of franchise law, commercial litigation and transactions, and wealth preservation. He has served as legal counsel to businesses, both privately held and publicly traded, as well as individuals in transactions, litigation, arbitration and mediation throughout the United States and internationally.
Justin counsels and consults with businesses on methods of expansion and development including franchising, licensing, formation of strategic partnerships and other methods of distribution. And, Justin has also counseled a broad array of start-up concepts and emerging businesses that have been considered some of the fastest growing franchise and business concepts in the United States.
Justin also lends his legal expertise to business owners, helping them protect the wealth they have created and amassed by implementing effective estate planning, wealth management and asset protection strategies. Besides his focus in the areas of franchise and business law, he also counsel's business owners and partners to create a successful business succession.
Justin is admitted to practice in the state and federal courts of New Jersey and New York, the District of Colorado, the District of Wisconsin. the Southern District of Indiana, the District of Nebraska and the Eastern District of Michigan, numerous Courts of Appeal and has handled matters throughout the United States, Europe and Canada.

Recent Publications and Lectures
IFA 2016 Annual Convention, Panel Member, "Franchisees and License Agreements…Things You Need to Know".
IFA's 49th Annual Legal Symposium, Program Director: "A Walk on the Wild Side: When Franchisor and Franchisee are on the Same Side of the 'V'".
IFA's 49th Annual Legal Symposium Task Force Member.
2015 International Franchise Expo, Panelist, "Acquiring an Existing Business or Franchise…Why New Jersey? Why Now?".
2015 AAHOA Annual Convention, Panel Member, Franchise Relations Panel
IFA's 48th Annual Legal Symposium: Justin M. Klein and Keith Klein on "Basic Franchise Litigation: Frequently Arising Issues in Litigation".
Coalition of Franchisee Associations' 2015 CFA Day Forum (March 4, 2015) "Unique Legal Issues Facing Franchisees".
37th Annual ABA Forum on Franchising: Justin M. Klein and Ronald T. Coleman on "Drafting Dispute Resolution Clauses From a Litigator's Perspective".
Franchise Litigation Handbook (Dennis LaFiura and C. Griffith Towle, eds., 2010) Justin M. Klein co-authored with Robert T. Joseph, Chapter 5: Motions For Summary Judgment.
35th Annual ABA Forum On Franchising: Justin M. Klein and Arthur Pressman on "Strategy of Arbitration".
33rd Annual ABA Forum On Franchising: Justin M. Klein and C. Griffith Towle on "Stop That Right Now- Preparing For and Winning Injunctions".
2013 National Restaurant Show, Lecturer: Managing at the Margin: How Top Franchise Operators Plan to Manage Healthcare, Rising Taxes, Employee Issues and Higher Commodity Costs.
Recent Publications:
FRANCHISOR/FRANCHISEE DISPUTE RESOLUTION
COVID-19 VACCINATION EMERGENCY TEMPORARY STANDARD: ARE YOU PREPARED?
NEW YORK CITY'S WORLD-FAMOUS IL MULINO RESTAURANT PREVAILS IN TRADEMARK LAWSUIT AGAINST BENEFIT STREET PARTNERS LLC