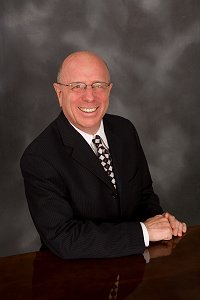 Gerald "Jerry" Marks is an attorney, author, lecturer and Adjunct Professor of Franchise Law at Monmouth University.  Jerry is an excellent communicator who understands the roles of careful planning, thoughtful discussion, and when necessary, litigation, in building a successful business and protecting assets.   
Jerry's practice focuses on commercial litigation, arbitration and mediation of franchisee-franchisor matters as well as asset protection and estate planning.
A significant portion of Jerry's practice is devoted to the representation of franchisees asserting fraud and damage claims against franchisors.  Jerry also guides and assists companies and individuals seeking to franchise their successful business concepts and protect their assets.
Over the last 20 years of his 40 year career as an attorney, Jerry has represented hundreds of franchisees in franchise systems including Snap-On Tools, Mac Tools, Matco Tools, Quiznos Subs, GNC, Dunkin' Donuts, Subway (Doctor's Associates) and Blimpie Sandwich Shop, Curves Exercise Centers, Eyes First/Cole Vision Centers, The Brake Shop, All Tune & Lube Auto Centers, Carvel Ice Cream, 7-11 (Southland) Convenience Stores, Denny's and Pudgies Chicken Restaurants, Villari Karate Centers, Exxon and Shell gasoline station owners, and Money Mailer Coupons.
Jerry has written for, been quoted by, and been interviewed by numerous franchise publications, and has been asked to appear and comment on CNN and CNBC with respect to franchise issues.
Jerry is admitted to practice before the United States Supreme Court and the Bar of the States of New York and New Jersey, as well as the United States District Courts for the Southern and Eastern Districts of New York, the District of New Jersey and the Eastern District of Michigan. Jerry is a member of the Honorable Order of Kentucky Colonels.